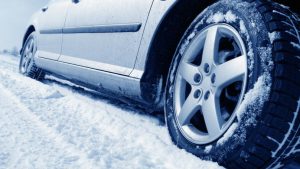 If you want your vehicle to stay safe on the road during the winter months with no set backs we suggest getting a mid-winter vehicle inspection.
When booking for your mid-winter inspection ask your Garage for the following things to be checked:
Battery
Oil
Brakes
Antifreeze
Heat & Defrost System
Tires
A Closer look and a more in depth explanation on these concerns:
Get your batteries life tested to ensure you wont be going out to a dead battery when the temperature drops. Also, get your technician to clean the corrosion off of the terminals.
Thicker Oil thickens even more in lower temperatures and does not move through the engine and lubricate as effectively as lighter oils. Ask to have a lighter oil added for the winter months.
Having a properly working brake system during the winter months is very crucial to winter driving. Ask your Technician to have a look at your brake pads and ABS system (if you have ABS) to ensure everything is in tact and working properly.
Antifreeze has a key role in your vehicles functionality especially during the winter months. Antifreeze will prevent your cooling system from freezing up in the harsh temperatures of winter. It can also prevent rust and corrosion from building up in your cooling system.
If your experiencing longer wait times for your vehicle to defrost and heat up, have your Technician check your heating system and ensure your thermostat is functioning properly.
Living in Ontario with such unpredictable winters and road conditions it is highly recommended to install a good quality set of winter tires. Ask for a tire with good tread that will grip well to icy roads.
As much as all these maintenance options make a huge difference in your winter driving it all comes down to the driver. Take your time in bad road conditions, leave early to ensure you don't have to rush to your destination. Buy a good snow brush and make sure your entire vehicle is cleaned off before setting out to your destination.