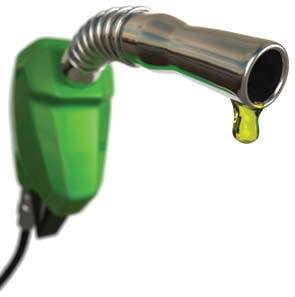 Go the speed limit and use your cruise control
Speed limits are calculated for maximum safety – they'll also reward you with maximum gas mileage. You can get up to 20 percent more mileage traveling 55 mph than 70 mph. Using cruise control provides additional gas savings.
Drive evenly – Avoid hard stops
Quick starts burn gas while hard stops also cost you. Take your foot off the accelerator and coast a bit before stopping for a traffic light or a stop sign. Remember, it all adds up.
Avoid idling and rush hour traffic
You're burning fuel while idling – up to a gallon every hour. Whenever possible, avoid rush hour traffic. You'll not only save fuel, you'll be safer too.
Open windows at slow speeds – Use A/C on highways
Around town, turn your air conditioning off and roll down the windows—when not too hot to do so. Running the A/C as you drive around town – starting and stopping – puts a bigger load on your engine. So it must consume more fuel to get up momentum. On the other hand, open windows on the highway create gas-guzzling drag. So at speeds of 40 mph or more, roll up those windows and use the A/C.
Lighten-up – unload junk
Added weight in your vehicle uses more fuel, so take unnecessary items out of your trunk or the back of your SUV or truck. Actually, an extra 100 pounds of weight will typically cost you 1-2% in fuel mileage.
Fill up when it's cool
Cooler temperatures in the early morning or late evening create fewer vapours.
Don't top off gas and do tighten the cap
When buying gas, stop when the pump shuts off automatically. And remember, your tank needs both fuel and fumes, so tighten the gas cap after every fill-up.
Use the correct fuel grade, any brand
Most vehicles don't benefit from higher-octane, higher-priced gasoline, so use the lowest grade recommended by your vehicle manufacturer. Important Note: The federal government has also set standards for gas so one brand isn't any better than another.
Don't accelerate uphill
Build up speed before an incline, and then maintain it on the way up. Coast on the way down for additional fuel economy. To use these fuel saving techniques when traveling on hilly terrain, turn off the cruise control.
Avoid rooftop carriers
Your vehicle needs approximately one quarter of each gallon of gas to overcome wind resistance, so avoid carrying things on your roof. Important Note: If you absolutely must use a rooftop carrier, find an aerodynamic one to help minimize drag.
Ease up on the accelerator
A "lead foot" will add more pollution to the environment and it will drain your tank faster. Take it easy.
Replace worn spark plugs
Over time spark plugs wear and cannot completely burn all of the gas resulting in up to a 4% decrease in fuel mileage.
Check tire pressure often
If you have one tire only 5 pounds low on air (something you probably cannot visually see) it can cost you up to 10% in reduced fuel mileage.